We're on a mission to
streamline access to thousands of key benefits earned by the military and veteran community.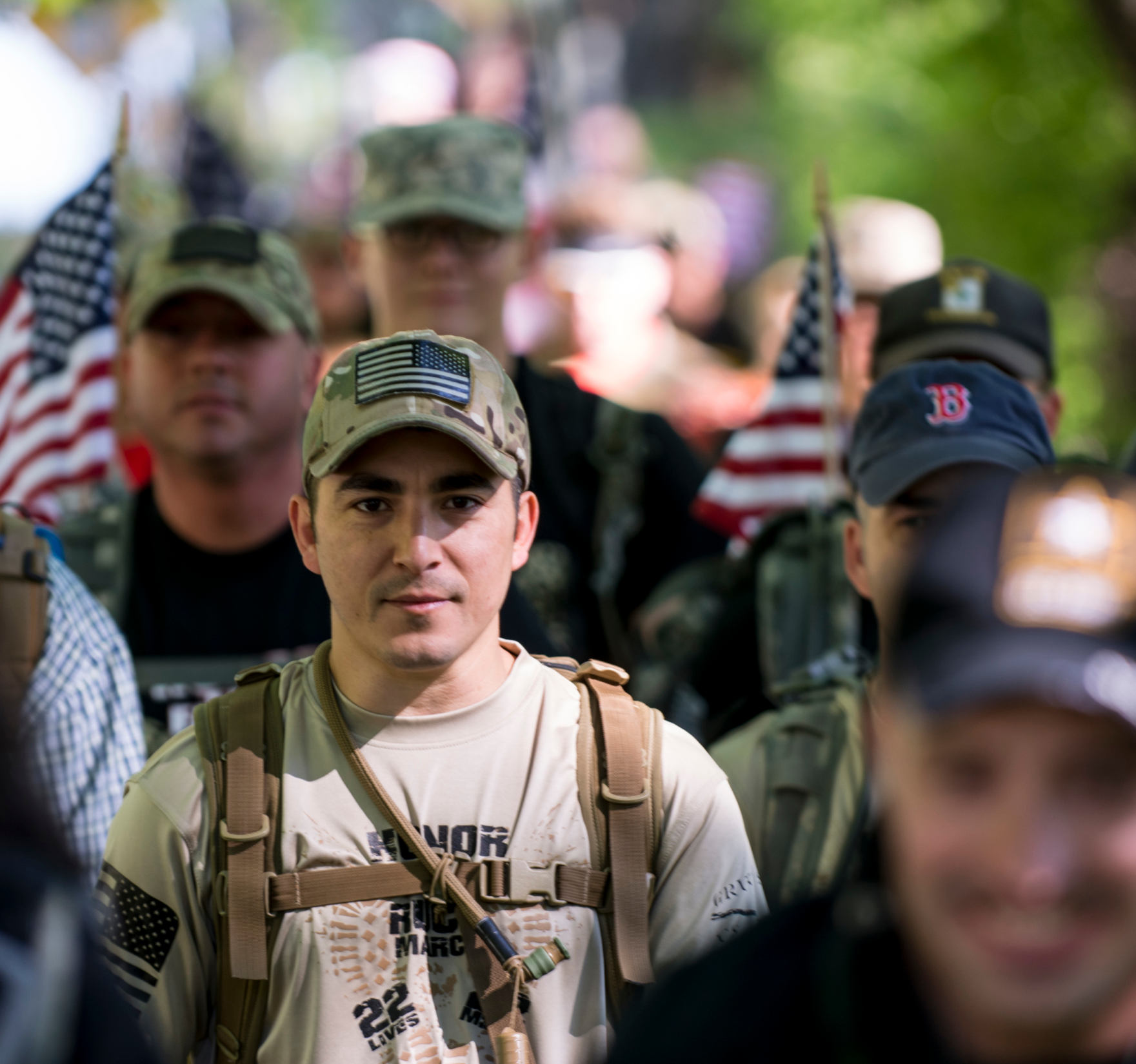 Our Founder's Story
MyVetBENEFITS is built on the strongly held belief that it's the "military family" that takes care of our own, ingrained into our founder over 5 years while leading the fight to change U.S. Public Law to provide equal survivor benefits for Guard and Reserve families who lost loved ones in the line of duty.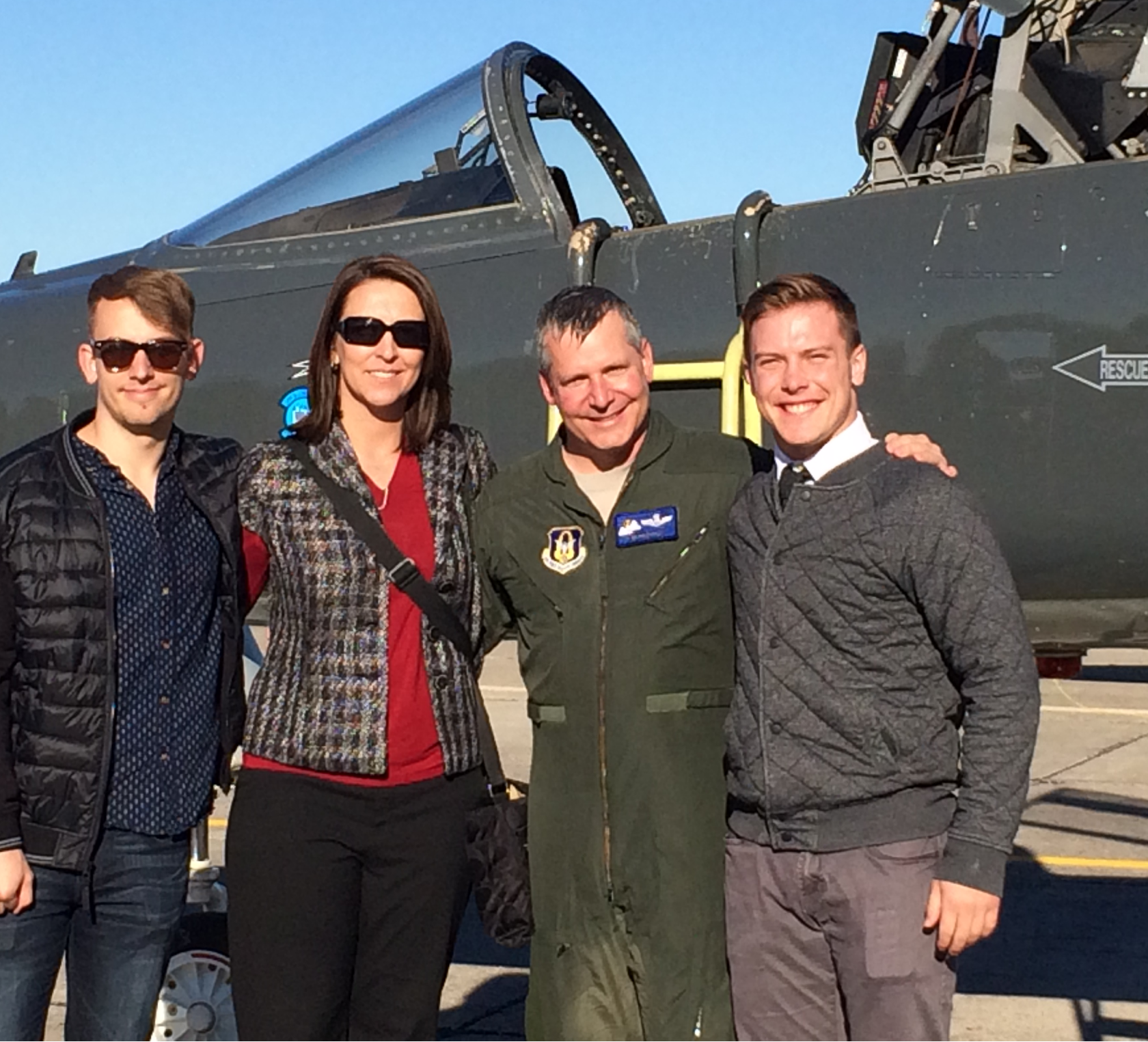 Todd Ernst and his family after his "Fini" flight with the Air Force.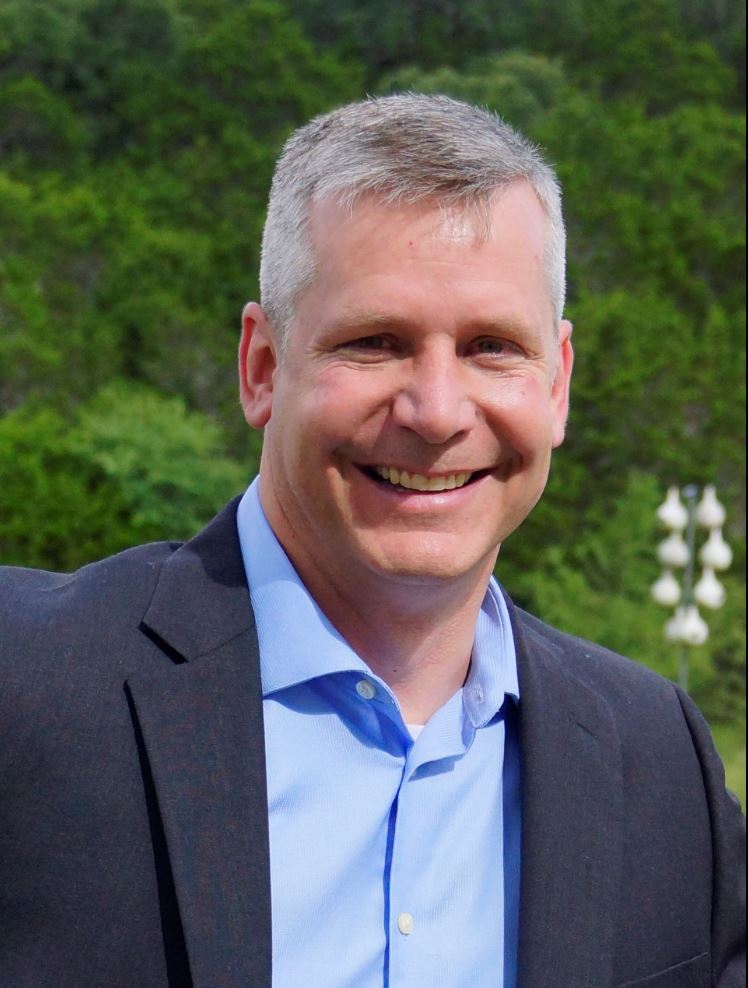 Todd Ernst
Founder and CEO | Air Force Veteran
Todd Ernst is an Air Force Academy graduate with more than twenty-two years of service. He flew the T-38, B-1, and U-2 on missions in support of Operations Iraqi and Enduring Freedom.
Read More
His passion for helping military families called him to lead the fight for Guard and Reserve families to establish equal survivor benefits for everyone who dies in the line of duty. The changes were signed into law in 2016. Todd's civilian experience includes residential and commercial real estate as a real estate broker, landlord, and entrepreneurial business owner. Todd currently lives in San Antonio, Texas, with his wife Stacey. They have two grown boys. During 14 years of active duty, their family relocated eight times due to a PCS.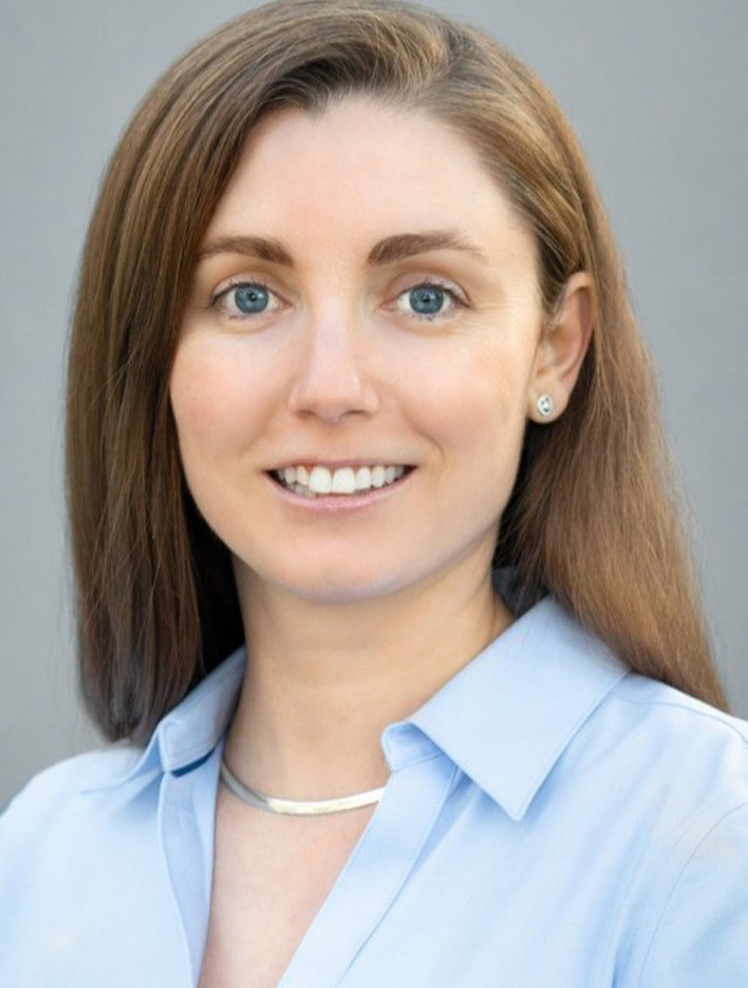 Sally Houston
VP of Marketing | Army Spouse
Sally began her career as a teacher, earning the Kinder Excellence in Teaching Award. She later served as a Principal in D.C., leading her school to earn recognition as a "Reward" school, the highest level of distinction based on outstanding student achievement and growth.
Read More
Sally later founded a yoga center outside of Fort Bragg. She managed the marketing efforts of the studio while launching partnerships with 10+ community and corporate organizations. Given her studio's proximity to Fort Bragg, she organized numerous classes tailored to servicemembers and veterans. Sally brings compassion and dedication to those in her community, along with an ability to empower change. She holds a B.A. in Foreign Affairs and a B.A. in Music from the University of Virginia, in addition to 2 advanced yoga certifications. She has experienced 2 PCSes, and that was enough for her!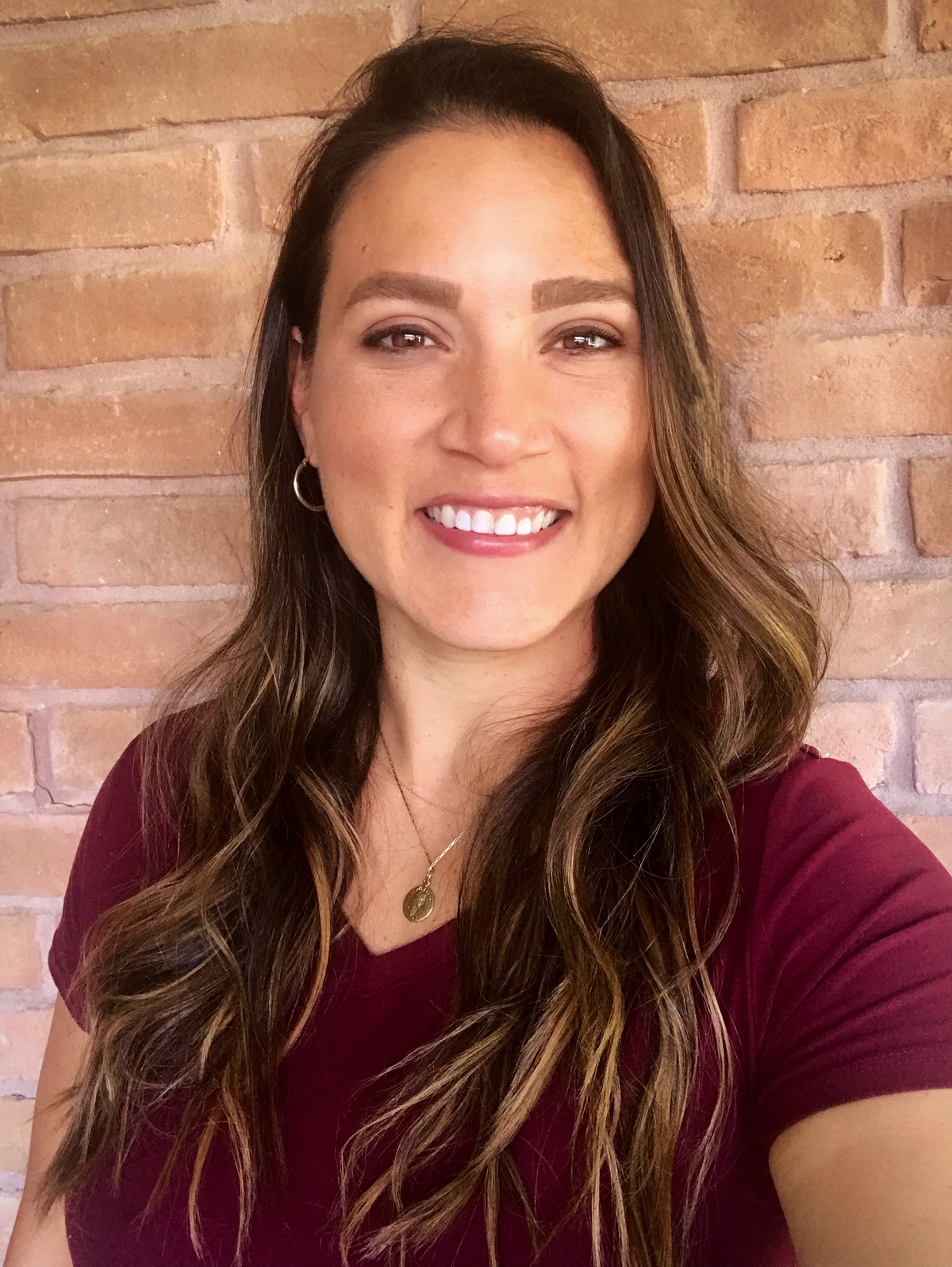 Teresa Trojanowski
Chief of Staff | ANG Spouse
Whether as a middle school teacher, a business owner, or now at PCSgrades, Teresa has always had a passion for serving and educating others. Before joining PCSgrades, Teresa and her husband owned a successful CrossFit business for almost a decade.
Read More
Her work in strategic marketing and company-wide culture development led CrossFit Central Houston to become one of the largest CrossFit communities in Texas.
Teresa holds a BA in Health Science and a Masters degree in Educational Psychology. Her hobbies include competing at an international level in the sport of CrossFit and singing. She is wife to an Air National Guardsman of 15 years, and mother of two. Teresa just completed her first PCS, and thankfully, she had her PCSgrades team to get her through it. 🙂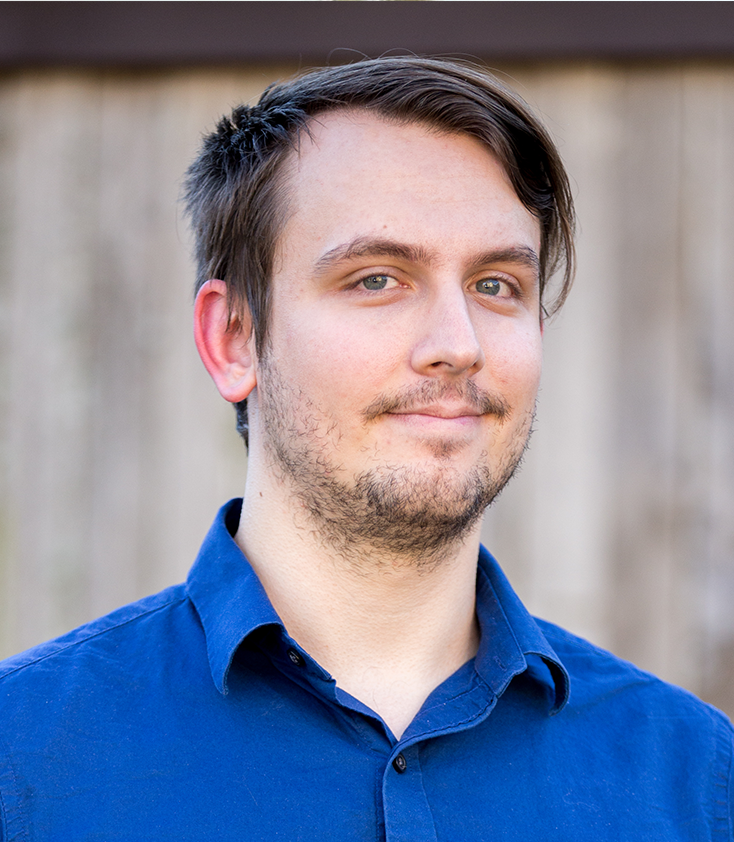 Jacob Ernst
Engineering Lead | Air Force Brat
Jacob is passionate about engineering tools which engage people in new and interesting ways. As the Lead Developer at PCSgrades, Jacob helps build the experiences which power our mission of serving the military and veteran community. Jacob is a professional software developer with five years of experience, and an Air Force brat for life.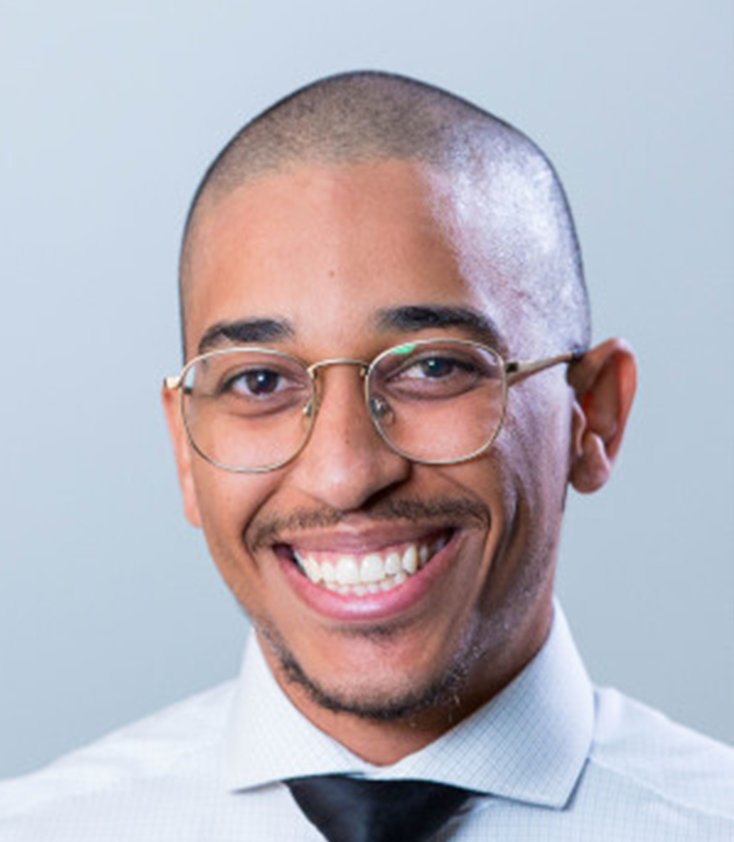 Isaiah Brashears
Software Engineer | Air Force Veteran
Fondly known as "Izzy," Isaiah spent more than six years in the Air Force as a Fuels Accountant responsible for tracking hundreds of thousands of fuels transactions daily. After his enlistment ended, he continued in this role for a period of time as part of the Air Force Civil Service before going to school to pursue his goal of becoming a software developer. 
Read More
And while he's nostalgic for his days living in garden spots like Alamogordo and Altus, he currently calls San Antonio, TX, his home where he lives with his dog, Hobbes. Izzy has relocated three times due to a PCS.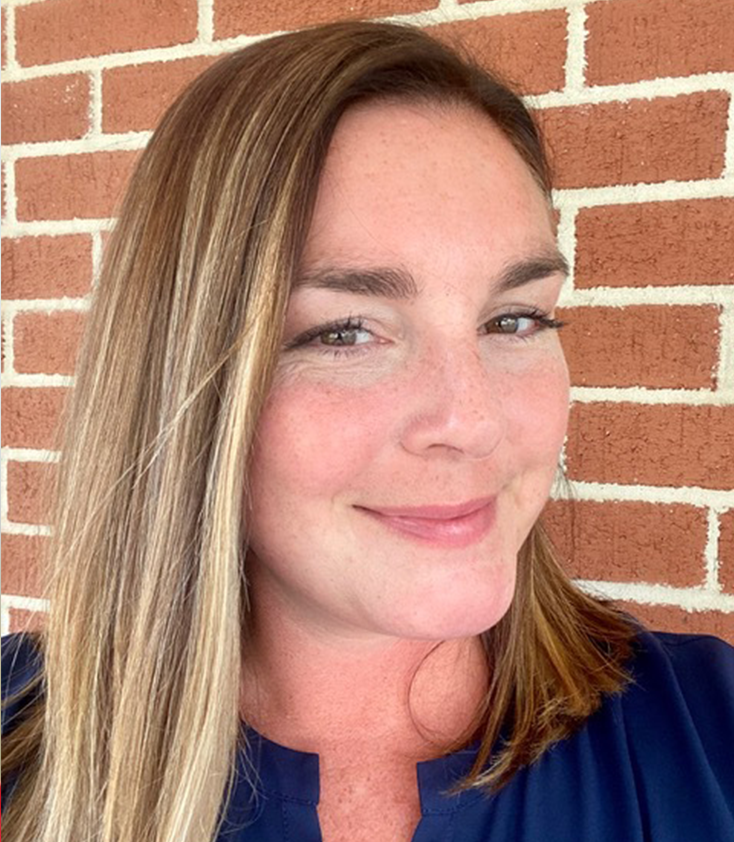 Jenah Wieczorek
Director of Marketing | Army Spouse
Jenah began her career as a dental hygienist with a focus on pediatric dentistry. While her love of all things dental is still alive, frequent PCSing and licensing hurdles made it hard to keep up with this field as a military spouse. Jenah pivoted to social media and marketing with PCSgrades in 2015. 
Read More
As Director of Communications with 5 PCSs worth of experience, this Army spouse runs the social media efforts, a team of military spouse sponsors, and the outreach into local military communities. Jenah also dedicates her time to serving in local spouse clubs, SFRGs, and running a meal ministry in her neighborhood. Jenah is married to an active-duty Soldier, has two children and one fur baby.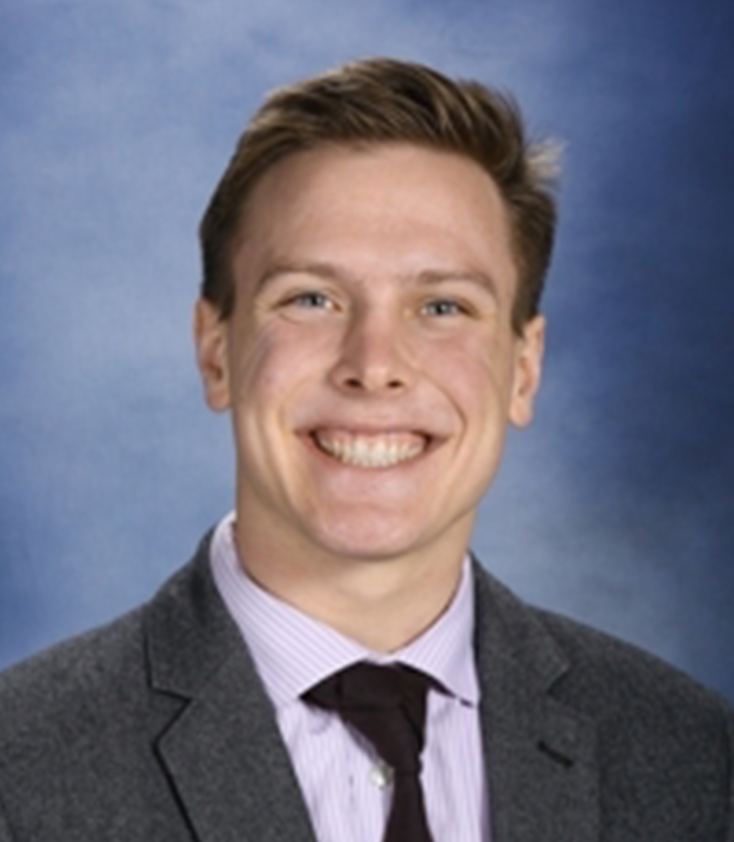 Josh Ernst
Data Analyst & Graphic Design | Air Force Brat
Josh Ernst is a Fighting Texas Aggie graduate of the class of 2020 where he earned a bachelor's degree in Nonprofit Management from the Mays Business School. He also graduated with a Bachelor of Business Administration (BBA) in European Business Management from the EM Strasbourg Business school in Strasbourg, France. 
Read More
Josh is passionate about data analytics and photography, and in his spare time, enjoys watching Aggie football, traveling, and hanging with his two dogs, Elle and Ozzie. Josh interned with PCSgrades for 3 summers prior to taking a full-time position, which gives him one of the longest tenures on the PCSgrades' team.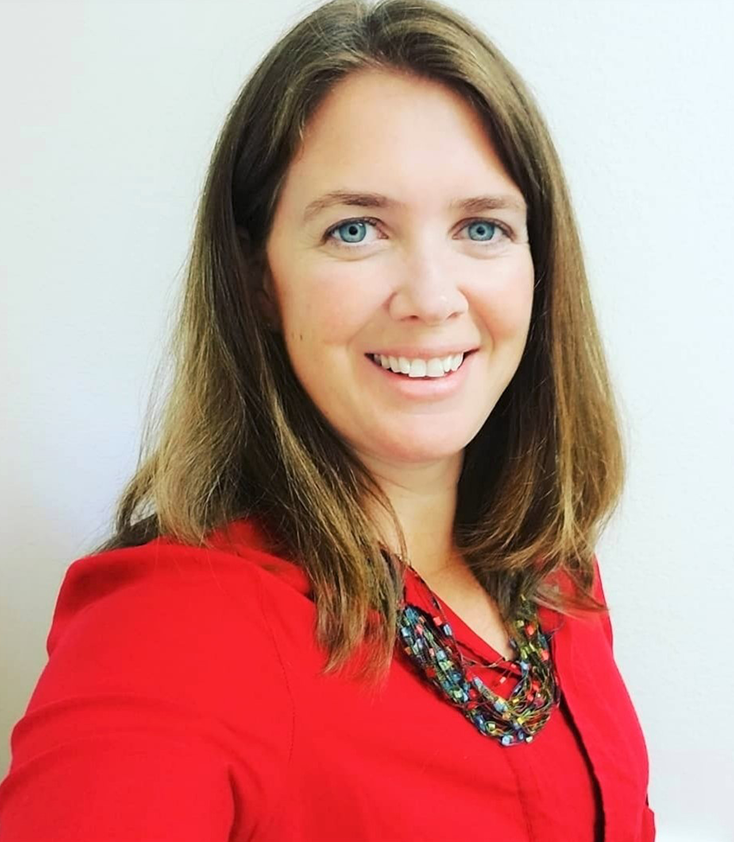 Lizann Lightfoot
Senior Content Editor | Marine Corps Spouse
Lizann is the Content Manager at PCSgrades, where she enjoys gathering information about military bases across the country and sharing helpful information with readers. She has always enjoyed writing and storytelling. Since founding the Seasoned Spouse blog in 2016, Lizann has written extensively for numerous military magazines and websites, and has published 3
Read More
books for the military community. She has a B.A. in English and a Master's in Business Administration. Lizann is married to an active duty Marine and has 5 children. She has survived six PCS moves so far.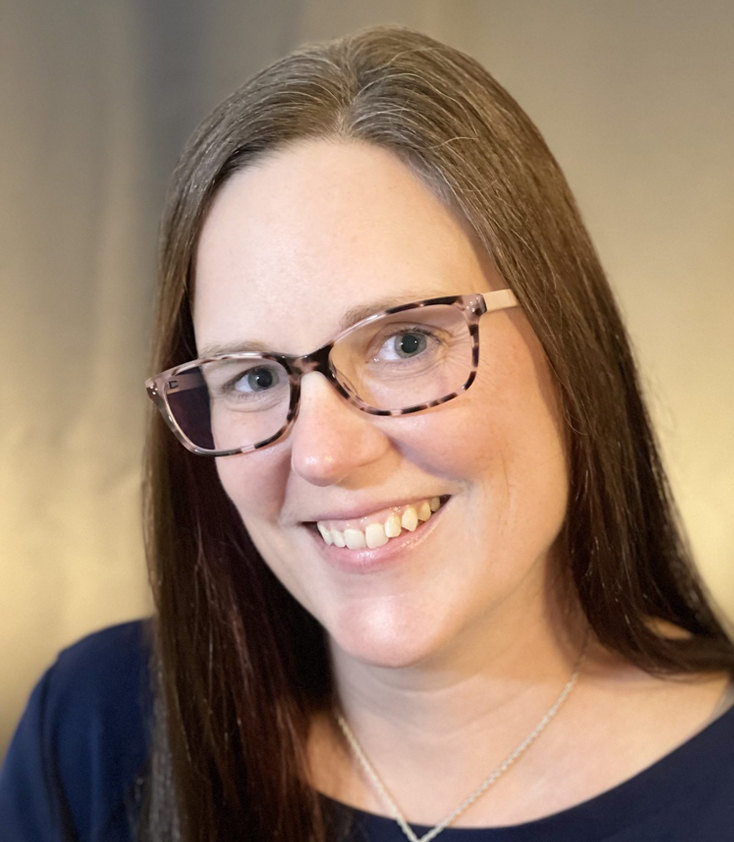 Tammy Middlecamp
Project Manager | Navy Spouse, Navy Mom
Tammy began her career in the Property Management and Real Estate industry. She has 8+ years of experience and worked for one of the most innovative and leading real estate companies in the country. She then transitioned into accounting and lent a hand to a Veteran owned startup before joining the PCSgrades team as a Project Manager.
Read More
Tammy is an Alumni of the Onward to Opportunity program at Syracuse University for their CompTIA A+ and Google IT certification programs.Tammy's passion for volunteering and supporting the military and veteran community has led her to serve as a Navy Ombudsman for her husband's command in Biloxi, as a Pack Leader and Committee Chair with the Scouts of America, as well as dedicating her time and talents as an Art Docent for the Lake Stevens School District. When Tammy is not busy working or volunteering, she enjoys spending time with her husband, 4 children and 2 dogs appreciating the amazing hiking, camping, and beaches that Hawaii has to offer.