Accessing Your Benefits
Just Got Easier
What is MyVetBENEFITS?
MyVetBENEFITS instantly matches veterans, military members and their families to a personalized list of benefits and services they've earned.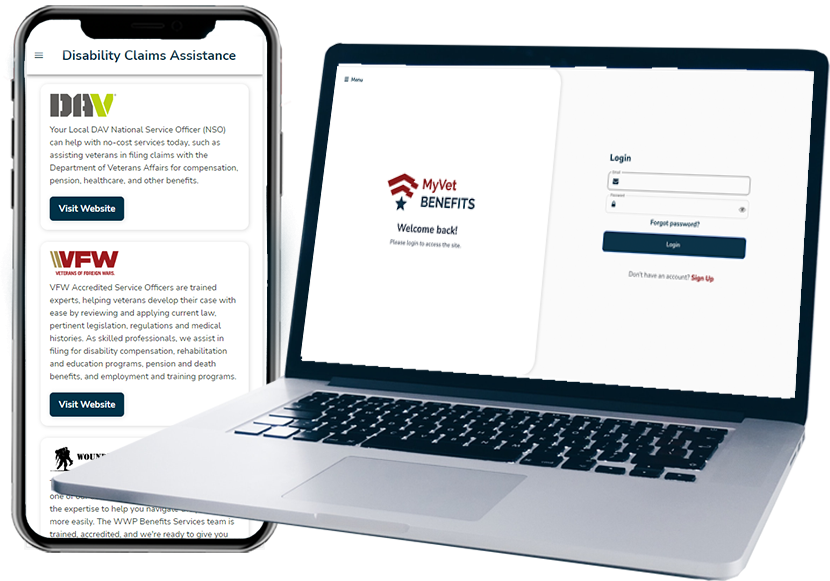 2,400+ Benefits and Growing
Connect with benefits at the VA, state, local, and non-profit levels.
Personalized Benefits List
Quickly filter and save benefits specific to you and your family!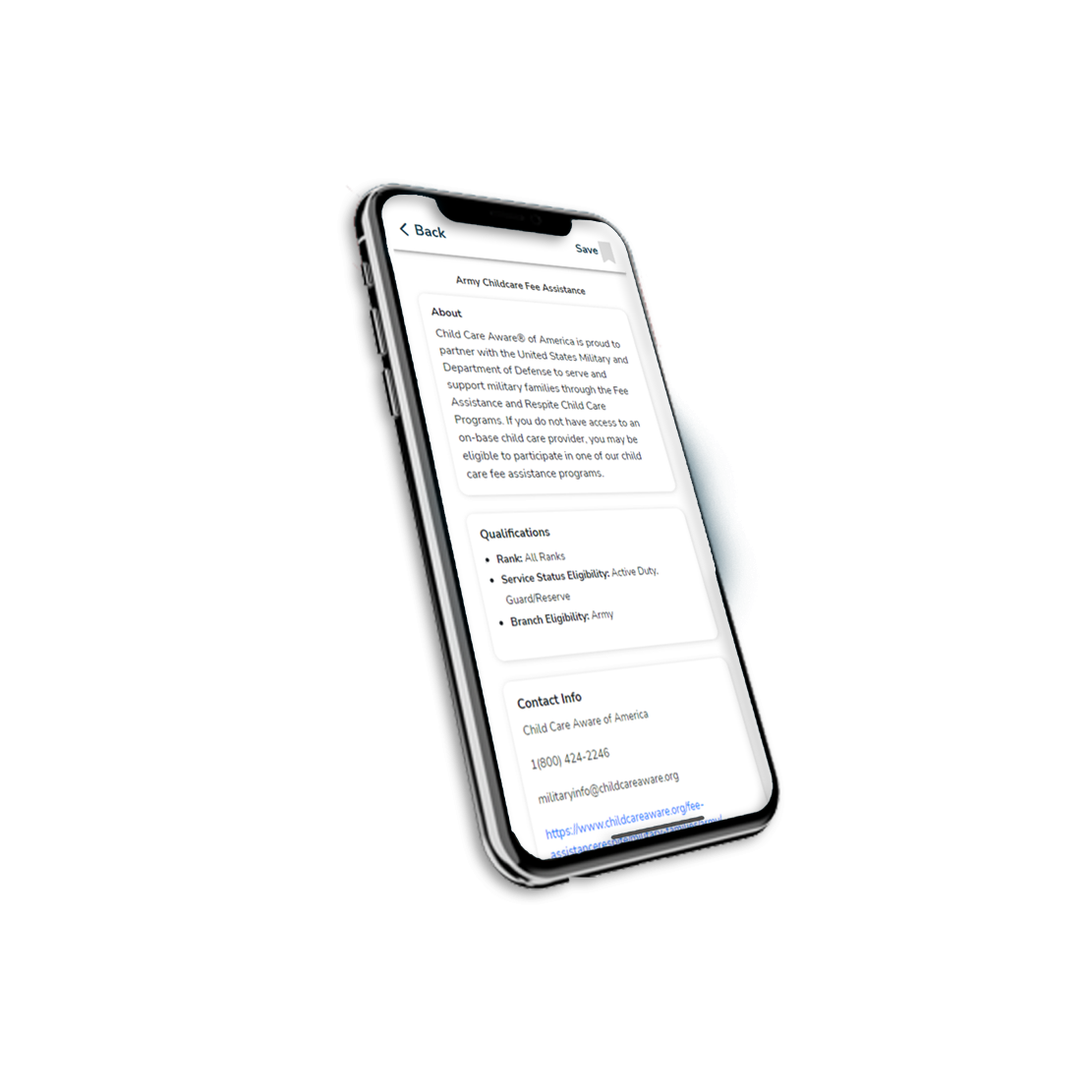 Wondering where to settle down? Compare state benefits before you decide.
Apps Coming Soon
The website is available now. iOS and Android apps are coming soon!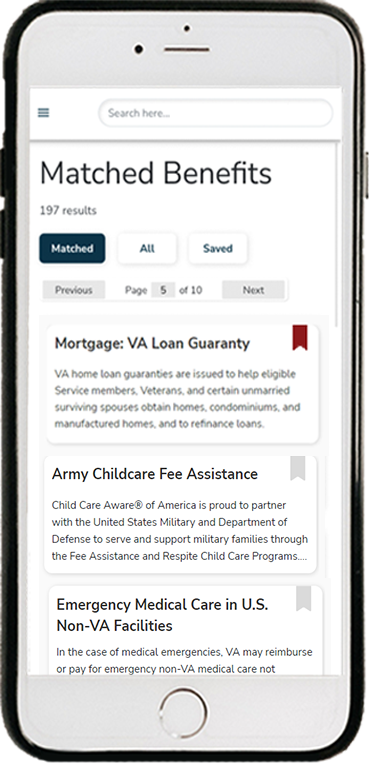 1
Complete Your Profile
It only takes a couple of minutes.
2
Get Matched
Instantly view your personalized list of benefits.
3
Use Your Benefits!
Now it's time to use the benefits you've earned!